This B-17 Still Flies - and Amazes
We meet the pilot of a B-17 Flying Fortress.
As Lake Effect's material culture contributor, Gianofer Fields has learned that there's often a duality to the objects she studies - and the larger the object is the more striking that duality can be.
For example, depending on what side you are on, the B-17 airplane can be a object of beauty and a symbol of strength or a hideous killing machine.
But for Dan Bowlin, it represents childhood memories of building model airplanes and dreams of flying. For the past 20 years, the Memphis, Tennessee native has lived that dream as the pilot of a B-17, one of the most famous airplanes used during WWII.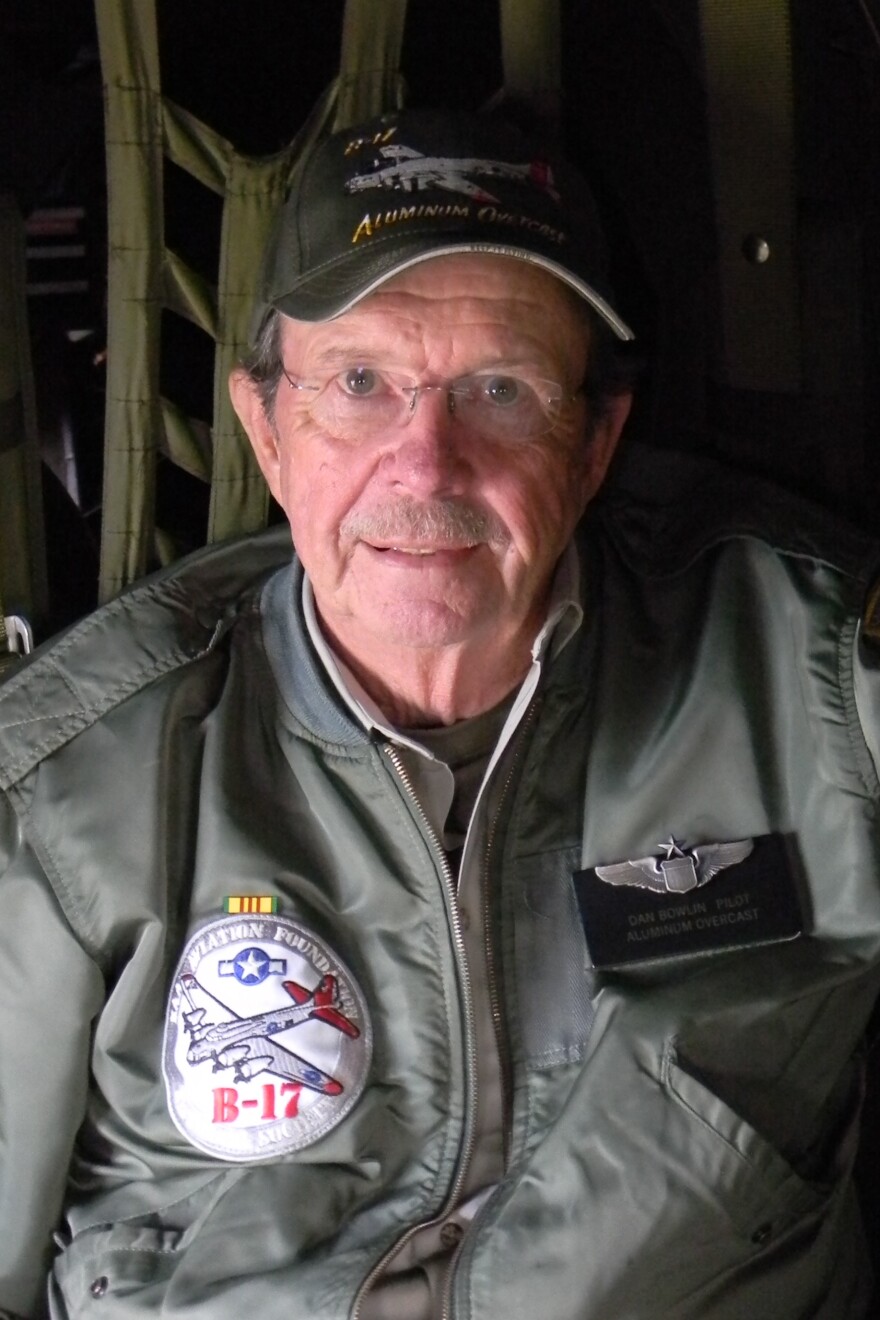 He brought his plane - called the "Aluminum Overcast" - to a recent event for the Experimental Aircraft Association in Madison, where he told Fields what exactly makes the B-17 so special.
Gianofer Fields studies material culture at UW-Madison and is the curator of "It's a Material World" - that project is funded by the Chipstone Foundation, a decorative arts foundation whose mission is preserving and interpreting their collection, as well as stimulating research and education in the decorative arts.