Ex Fabula: Difficult Conversations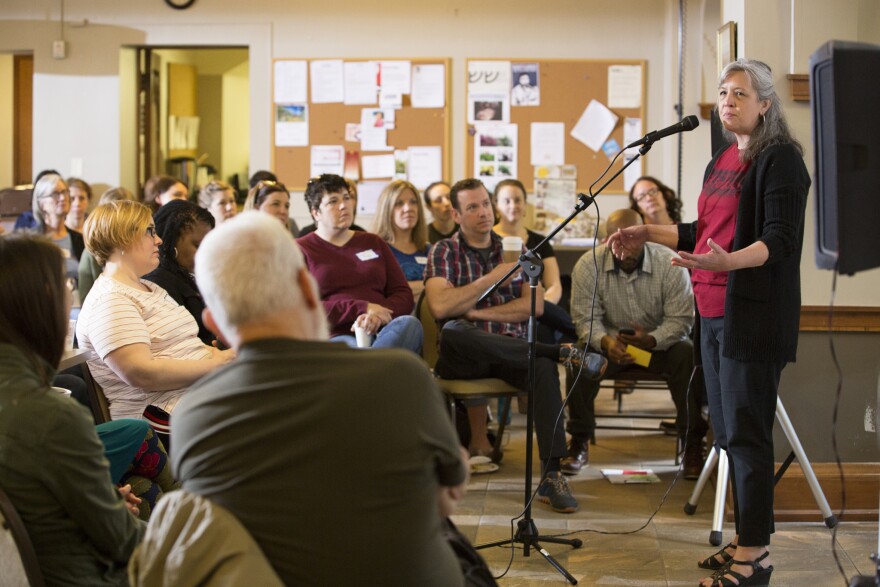 We've all been a part of difficult conversations. There's no shortage of them these days. They might have been with teachers, neighbors, partners, family members, work colleagues or even complete strangers. Despite the discomfort, they can be constructive opportunities to listen, learn and transform perceptions and behaviors.
Some conversations are made all the more difficult by the topic at hand. When the topic is race, parents may be tempted to tread lightly or avoid the discussion altogether. But because constructive dialogue is the first step in fighting racism, addressing this complicated and painful subject matter is more important than ever.
For these Milwaukee moms, the difficulty is less about the conversation itself and more about the world they are teaching their children to navigate.
In our first story, we follow Elaine Maly's journey to "unlearn racism" from her early memories of her mother's awkward analogy about a clerk's skin color to the imperfect Q&A sessions she's had with her sons and grandsons. By committing to talking openly about race with her family, Elaine has nurtured wisdom and fairness -- and encountered some funny and sobering surprises along the way.
When our second storyteller Jen Hoepner's mom caught her singing a racial slur she'd learned on the Kindergarten playground, she sat her daughter down to explain the hurtful meaning of the word. From then on, Jen grew up empowered to challenge ignorance and hate. As the mother of a biracial daughter, Jen is once again dealing with that hateful word -- with the complexities of being on the other side of the parent-child relationship. What was Jen to do when her daughter confided in her that the slur was being used at school?
These stories were told at the inaugural "Talking to Children About Race" event hosted by Ex Fabula last year. If you're looking for a safe space to discuss difficult conversations about race with your children, please sign up to attend the upcoming Fellows Event "Talking to Children About Race" on Tuesday, April 3 at Christ Church Episcopal, 5655 N. Lake Drive in Whitefish Bay. Registration and check-in begins at 5 p.m. with dinner at 5:30 p.m. and discussion and storytelling at 6 p.m.
And don't forget to attend the upcoming FINAL SLAM of Season 9, "Last Straw" on Tuesday, April 10 at the Times Cinema in Tosa.