Independent Entertainment Venues Band Together To Survive Coronavirus Shutdown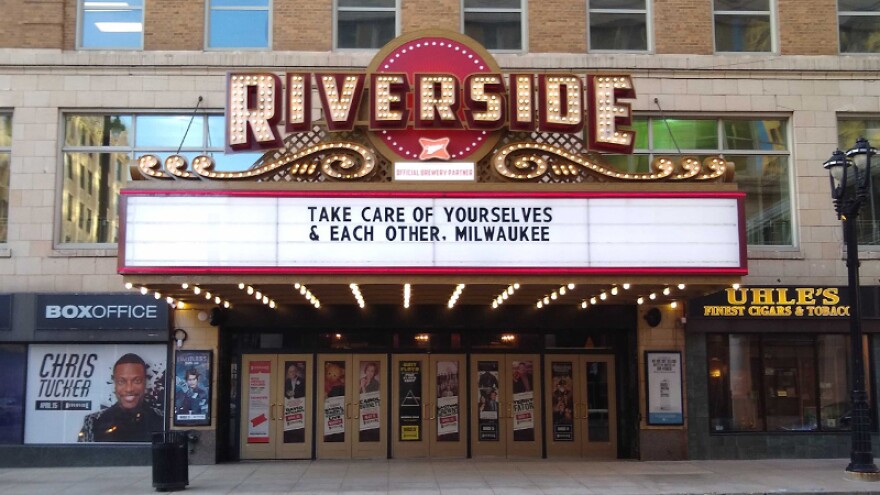 Being next to hundreds of people to celebrate and share a common experience is one of the highlights of seeing a concert or a performer. But due to coronavirus, that experience will be changed long after states reopen.
Arts and culture is an integral part of the human experience, but also a huge part of a city's economy. Beyond ticket sales, independent venues also serve as tourist destinations and create revenue for the businesses around them. But, if venues remain closed through 2020, they're forecast to lose up to $8.9 billion in revenue.
>>Latest WUWM & NPR Coronavirus Coverage
To secure financial support to keep independent venues running, the National Independent Venue Association (NIVA) was formed. In just a short period, the organization has more than 1,000 charter members across the U.S., including Milwaukee's Pabst Theater Group, and is still growing.
"The reality is that [independent venues] were certainly one of the first businesses to close, and we will also most certainly be one of the last businesses to reopen again," says Pabst Theater Group CEO Gary Witt, who's a founding member of NIVA. "While all of our revenues have 100% stopped, we still have overhead and expenses we need to cover."
"Six months from now, it's quite possible ... that 90% of the independent venues in America could die."
This reality is dire for most of these venues. "Six months from now, it's quite possible, and studies have shown from our group and what we've learned, that 90% of the independent venues in America could die," says Witt.
For venues, the goal is not just to get the doors back open. They understand that this is going to have a long-term effect on the way things like concerts operate. "Look, everyone wants to open up, but the problem is the scale of economy," says Witt. "In our business, the idea that an artist can tour across America and go into smaller venues, it's going to take a lot longer for our business to start up."
He says NIVA's goal is to let elected officials know what could happen to independent venues if they don't get financial help. "Let them know that there is a likelihood in six months that 90% of them are gone," says Witt.
During this pandemic, WUWM's Bubbler Talk is focusing on the coronavirus and its impact on the Milwaukee area. If you have a question, submit it below.
_