UPDATE: Election Clerks will Help Absentee Voters with Incomplete Witness Forms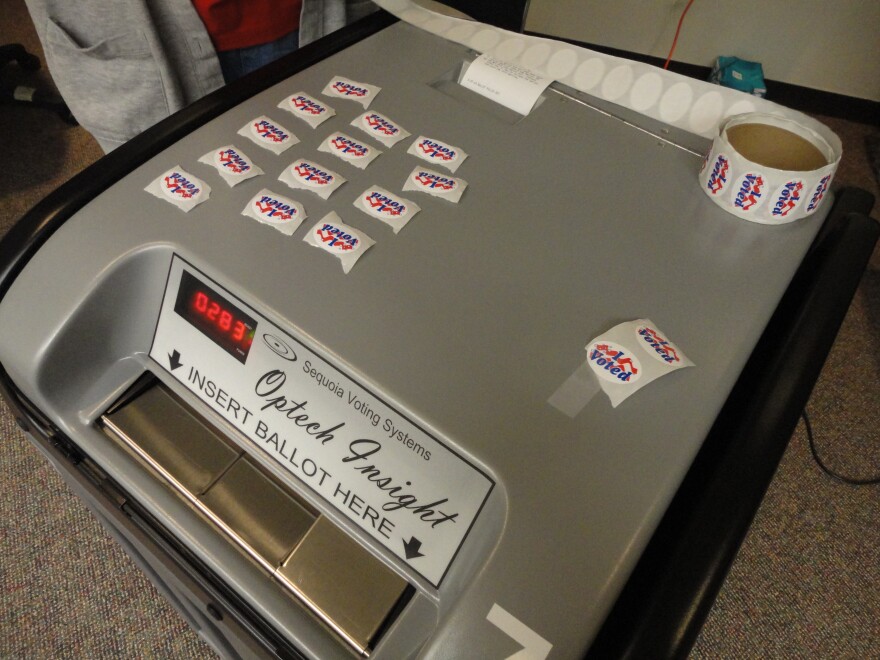 Oct. 14 UPDATE: Local clerks must complete as many addresses as possible on absentee voting forms and do not need to seek the permission of the people involved.
Under a new state law, witnesses to absentee voting must record their street number, name and municipality, but thousands have left off parts of that information.
Some clerks had asked state elections officials for permission to add the missing details, but officials went one step further Friday and mandated clerks to help.
Original story, posted on October 11:
Milwaukee might be just one of the Wisconsin communities that has to throw out bunches of absentee ballots done by mail. A new state law requires the witnesses to include their full address, but some have not. Several parties will ask the state election commission later this week to relax the rule.
Governor Walker signed the bill into law this past spring. It requires the person who witnesses someone voting absentee, to provide their address, along with their signature.
Wisconsin Elections Commission Administrator Mike Haas says the agency must enforce the law.
"Under the previous statute, individuals who cast an absentee ballot by mail were required to have a witness sign the envelope and list their address as well but, there was never a consequence if the witnesses address was not included on the envelope. Municipal clerks were always instructed to still have those ballots counted, even if the witness address was missing or was not complete," he says.
But now, Haas says, elections officials are supposed to toss ballots that don't contain the witness's full address.
Milwaukee Election Commissioner Neil Albrecht says, so far, voters have mailed back about 400 absentee ballots that contain only partial addresses. For instance, the witness filled in the street address, but not the municipality.
"We understand why this error occurred, a lot of times a person who's signing as a witness resides in the same household as the actual voter. So, they probably assume that because that municipality appears in several other locations on that certificate envelope, they feel it's not necessary to record it an additional time," he says.
Albrecht says the state Elections Commission has advised his agency to contact those voters to get their consent to add the missing information. But, he says the city doesn't keep records of voters' email addresses or phone numbers.
"And, of course we're four weeks out from the election, and the majority of people will return their ballot in the final ten days before the election and that can be pretty dangerous in terms of making sure that people's votes are counted," he says.
Albrecht plans to testify at the state Elections Commission meeting on Friday. He'll says he'll ask if the city could send a letter to each absentee voter, alerting them to the missing information. Those voters would only need to contact the city if they object to the city adding the information.
Andrea Kaminski, of the League of Women Voters of Wisconsin, also plans to ask the state to accommodate those voters. If it doesn't, her group would consider taking legal action, with it being so close to November.
"That is a possibility. We're hoping that we can just talk to the Wisconsin Elections Commission and persuade them to relax their complete address policy to align it with what the new law actually states and with frankly, the U.S. Constitution," she says.
Kaminski contends the law doesn't clearly define the meaning of missing address.