Neighborhood Residents Weigh In on New Bucks Arena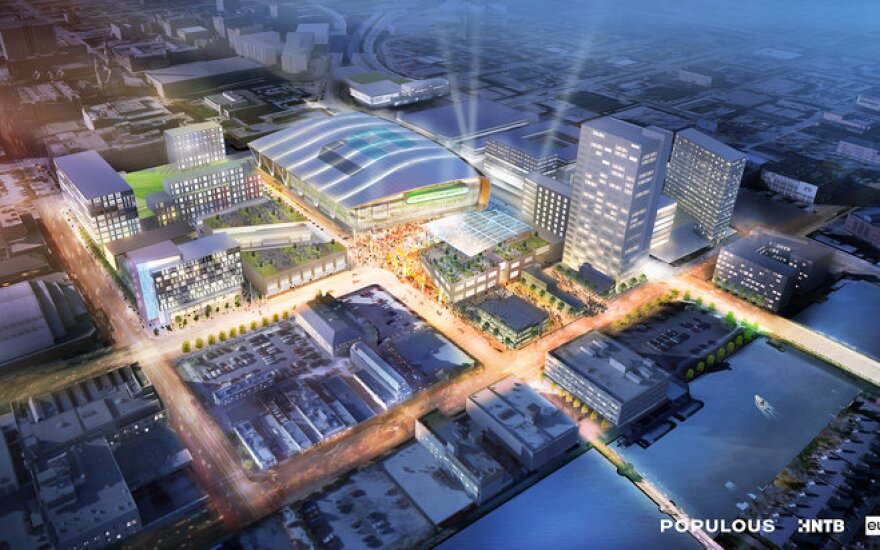 The Milwaukee Bucks are moving forward with plans to build a new arena and entertainment center on the west end of downtown. In fact, investors recently purchased a second vacant lot for the project.
On Thursday evening, people who live close to the site are invited to the Hillside Family Resource Center to share their concerns and hopes.
Darrell Finch is optimistic. He thinks the new arena complex, with its shops and restaurants will create jobs for people who live nearby. Finch says the neighborhood needs a boost. Unemployment runs rampant.
"People think they'll have more African Americans or minorities working there but as soon as the project is done, then you won't see them. But, I tend to believe that with their organization that they're going to have people in top positions there, as supervisors, so we have to look at the good part of that. It's going to be here, so let's deal with it," Finch says.
Finch organizes outings for young people at the Hillside Family Resource Center. And one place he takes them, is to the Bradley Center, where the Bucks now play. 13-year-old Kenneth Brown lives two blocks from the construction site and says he's looking forward to meeting one of the Bucks' star players, and he's thrilled the new venue is coming to his neighborhood.
"I like the new logo and how the gym is going to be shaped this time. It's better," Brown says. "I'm fine with it, as long as it's helping somebody." Anthony Taylor says, in exchange for his tax dollars, he wants the new arena to help young people in the troubled neighborhood.
"If they were giving people jobs, get a program for them, get them off the streets, that would be helpful," Taylor says.
Another neighbor who hopes the new complex will boost the quality of life a few blocks away, is Ann Wilson.
"I'm concerned about the young people having role models and the adults having sustainable jobs. That's my concern and if it's not going to do that, I'm not interested," Wilson says.
The cost of the new complex has already caused Willie Stewart to lose interest – up to $500 million public dollars.
"I think that's kind of steep. They're always talking about getting relief for families on taxes and instead they're doing stuff like this and taxes are steadily going up. It's hurting us," Stewart says.
Stewart had immediate concerns in mind. He was sitting on a bench outside the Hillside Center, clutching a plastic bag full of pill bottles. He had just come to have prescriptions filled.