Downtown Milwaukee Utility Boxes To Get A Makeover
This is what Milwaukee's utility boxes look like now
Micaela Martin
One example of a decorated box in Indiana
Margaret Banning
Another design in Indiana
Margaret Banning
Will any Milwaukee boxes promote urban gardening, as does this one, in Indiana?
Margaret Banning
If you've never noticed those gray utility boxes sitting on many downtown Milwaukee blocks, you will later this summer. The local business improvement district has asked several local artists to submit designs for turning the boxes into three-dimensional works of art.
Beth Weirick, Milwaukee Downtown CEO, says as part of 2017 being "the year of Wisconsin Avenue," property owners suggested it do something creative with the boxes.
"They take such great care of their building and they approached us and said what can we do to cover up these ugly gray boxes that are in front of our building," she says.
Weirick says a task force solicited artists and, later this week, will meet with the finalists.
"It's going to give us a real great opportunity to hear from the artists themselves. What is that emotional attachment and how did they come up with what they came up with, and are they really going to be representative of everything that Milwaukee represents, and how are they going to tell that story and how will they engage other Milwaukeeans to be compelled to visit or to share the story," she says.
The winning murals will installed this June.
Gabriel Yeager works with Milwaukee Downtown and received the artists' submissions. He says, they are something to behold.
"So you see these very grand gestures with sculptures ranging upwards of twenty feet, down to these utility boxes that really intentionally will surprise and delight pedestrians along the avenue," he says.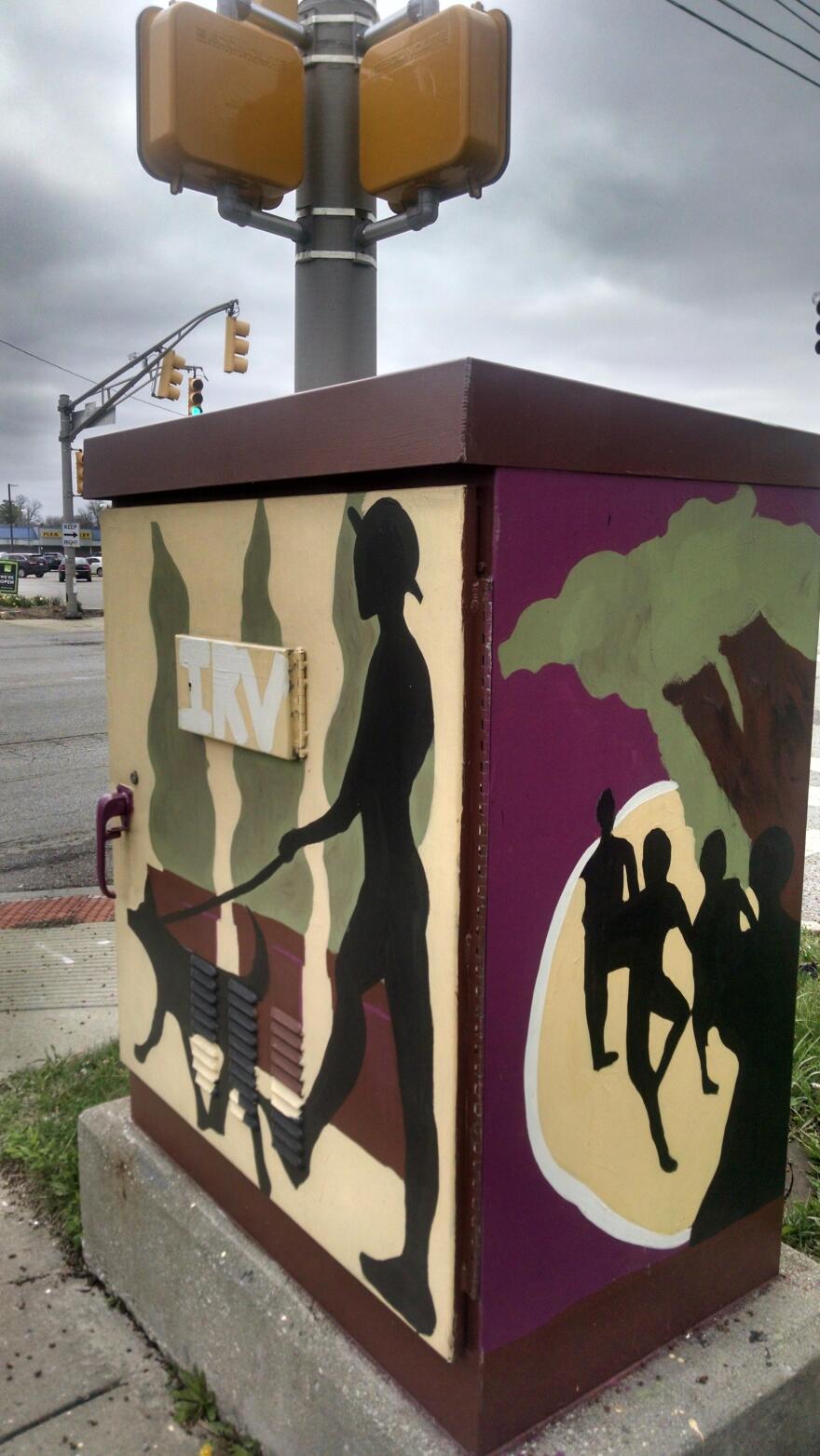 Other communities have done similar projects – cities in Minnesota, Arizona and Indiana. Margaret Banning works with the program in Irvington, Indiana. It's coordinated two rounds of art installations on utility boxes. Banning says the group chose a more amateur paint-by-number approach the first time.
"Those tended to be a lot more straight lines, more graphic, not cartoonish but more simple designs. Then the second round they were like, OK let's up the game a little bit," she says.
Banning says the second time around the city commissioned more well-known artists in the community to create the murals. She says the results were striking.
"As much as it's nice to involve residents and volunteers and things like that, these are going to be fixtures in your community, and you want to make them nice. It'll be worth it, because they are going to be there, unless they get hit by a car, they're going to be there for a long time," Banning says.
Banning says, a few of the adorned utility boxes in her city have been hit by cars – and graffiti vandals.
The Milwaukee planners say they have incorporated much of the advice into the Wisconsin Avenue project.