ESSAY: DMV Visit Leaves Milwaukee Woman Asking, 'What's My Name?'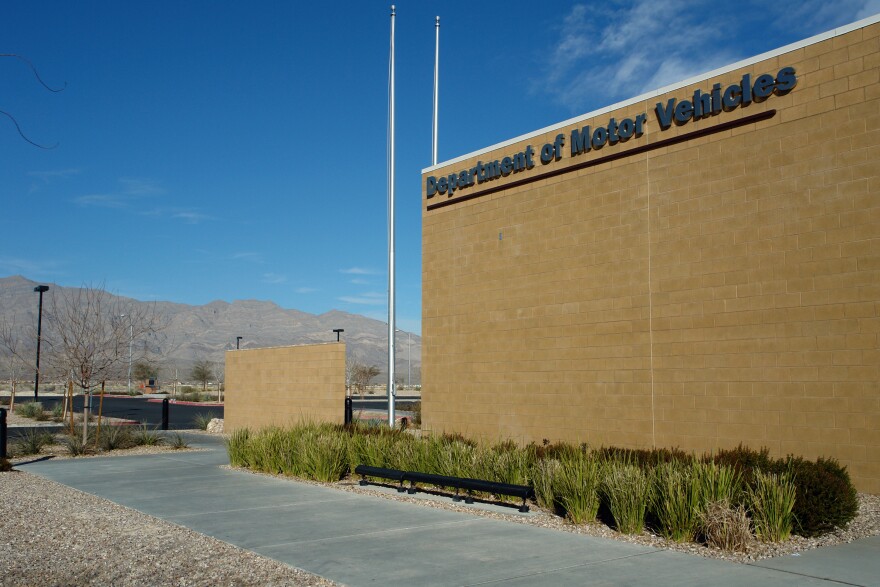 Many people dread a trip to the DMV. Lake Effect essayist Cari Carlson had good reason to:
It's a slow day at the Department of Motor Vehicles when I arrive to renew my Driver's License and to apply for a Wisconsin Identification Card. I complete the paperwork and wait for my name to be called. After a mug shut and an eye test, I'm ready with my credit card.
I read the instructions and came to the DMV with three documents: my passport, my Social Security card and my current Driver's License. Turns out the Social Security card, the one filed in a safe place for 60 years, isn't the card, it's the stub.
"Come back with your birth certificate and your passport. That's all you need," says the clerk. "Then you can renew your LIcense and apply for the ID card."
Visit number two: I exhibit the required documents: the birth certificate that says I'm Caroline, the passport that says I'm Carolyn, and the Driver's License that says I'm Cari.
The clerk studies the screen. "Nothing matches in the computer," she says. "We can't renew your license."
"But I've renewed it for 30 years," I say.
"Your names don't match."
"Can you tell me my name?" I ask in a polite voice. I stand on tiptoes, try to see the computer, but the high counter blocks my view.
"I can't give you that information," she says without a hint of a smile. "The rules have changed since 9/11. You'll have to go to Social Security and get a new card with the correct name."
"Whatever that is." I say more than that, but those words are unprintable."
At home, I dig into old files and discover I had legally changed my name to Cari Taylor-Carlson the same year I divorced, bought and sold a house, and wrote my will. I should have taken care of this detail with Social Security thirty years ago.
I take the name change paperwork to Social Security. Six days later, I have my new Social Security card with my legal name: Cari Taylor-Carlson.
Visit number three: I decide to forgo the Wisconsin ID and just renew the damn license. I take the new Social Security card and the clerk says, "We can't accept the card without the name change papers."
Visit number four: I'm prepared with the Social Security card and the name change papers signed by my lawyer and the presiding judge.
I smile for another mug shot, pass the eye test, again, and hand the paperwork to the clerk, who says, "We can't accept these name change papers. We don't know if they were actually filed with the court."
I remain silent.
"You have to go back to Social Security."
"Why? The new card reads Cari Taylor-Carlson just like my Driver's License. They match. It's my legal name." I think I'm going to cry. I'm trapped in a convoluted hall of mirrors. I'm scared. My license expired a month ago and I can't fix it.
"If you get the name changed on your Birth Certificate and bring that in, too, we can renew your license."
Is she serious?
After I point out to her again, that I don't want the ID card, I just want a Driver's License, she calls her supervisor, who says, "Go ahead and renew. We can use the Social Security card." The supervisor knows the rules.
When I have the renewal papers in my hand, I ask the supervisor, "What documents should I bring for the Wisconsin Identification Card?"
Back to the computer. She stares at the screen for five minutes, "Oh. Don't worry about the ID," she says. "You won't need it. The computer says you're too old to be a terrorist."
Lake Effect essayist Cari Taylor-Carlson is a freelance writer, outdoor guide in the west and overseas, and a former environmental educator. She lives in Milwaukee.