Ex Fabula: Water
Hey Milwaukee! Just when you think there's nothing left to explore we've found a whole lot more. Are you up for the challenge? Yes? Well you're invited to the Great Water Race on July 22nd. Be among the first members of the public to experience the roll out of the new Water Story MKE app, a digital water-themed scavenger hunt across Milwaukee.
READ: Game App Created to Get People Interested in Milwaukee's Water Resources
Developed by Reflo Sustainable Water Solutions, in collaboration with Ex Fabula, the app allows you to play games, explore secret areas, and unlock themed treks. On your journey, hear the real stories of Milwaukee's water citizens. Add your own voice to the community by posting to Our Water Stories and leave your mark by climbing the leaderboard.
At our February 2017 "Water" StorySlam, audience members were given a sneak peek of the Water Story MKE app and some fans even demoed the new beta version of the app. So it seems fitting that this week we're sharing stories about "Water" from the StorySlam of the same name.
When Stuart Rudolph was newly married, he, his new wife and some friends decided to take a canoe trip down an Indiana river. Being avid water sportsmen, the group fitted themselves with the proper life jackets and maps. However, even the most experienced rafters are sometimes no match for mother nature and Stuart came face to face with the life-giving and life-taking power of water.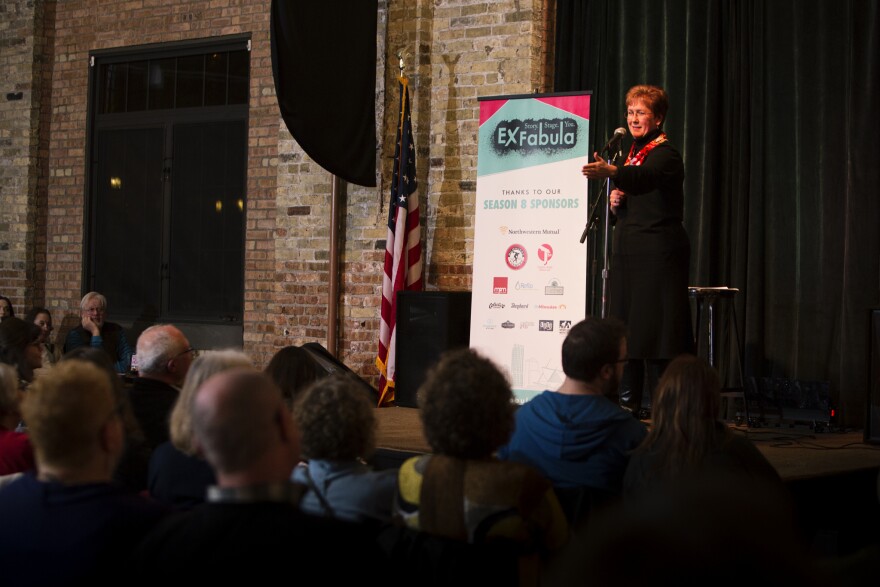 Amy Jensen took to the stage to share a sweet little story about fishing with dad. Her dad wasn't the greatest fisherman, not compared to his father-in-law, "the great Muskie Man." But her dad tried anyway. So when Amy asked if she could join him one day, he was happy to oblige. However, the comedy of errors that ensued soon after would become the stuff of legend that is still told today: