Walker Schedules Special Elections for June in Vacant Legislative Seats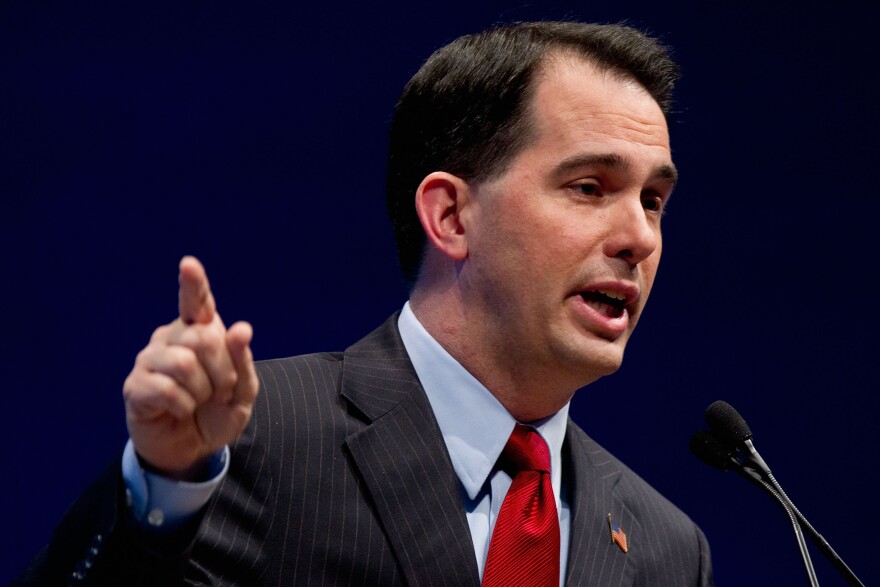 Update: Legislative leaders said Thursday that the extraordinary session scheduled for next Wednesday, to take up the bill that would have nullified the judge's order, has been canceled.
Gov. Scott Walker on Thursday scheduled special elections to fill the seats vacated by Republican state Sen. Frank Lasee of De Pere and Republican state Rep. Keith Ripp of Lodi. The governor issued an executive order, setting the elections for June 12. Primaries for both seats will be held May 15, if needed.
The two lawmakers resigned in December to take jobs in the Walker administration. Walker refused to call special elections to fill their seats. A Dane County judge last week ordered him to do so by noon today.
Walker then asked another Dane County judge for a one week delay, in time for the legislature to pass a bill that would have nullified the judge's order, but the judge said no. On Wednesday, Walker appealed to a state Appeals Court in Waukesha. A judge on that court also refused to grant a delay.
Meanwhile, Walker's Republican allies in the legislature held a public hearing Wednesday on a bill that would lift the requirement that special elections get put on the calendar promptly when a seat becomes vacant.
The bill would eliminate requirements for prompt special elections to fill vacancies. Republican state Senate Majority Leader Scott Fitzgerald is the author of the measure. He says his main concern is for members of the military who are stationed overseas and have to cast absentee ballots.
Fitzgerald says the current law requires governors to call special elections as soon as possible following a vacancy. He says that leads to disenfranchisement of military voters.
"With consolidated timelines attached to elections that are occurring outside the regular election schedule, there is confusion over how overseas voters are to be notified of not only the existence of an election, but the deadlines for requesting and submitting ballots," Fitzgerald says.
Fitzgerald cited the special election to replace Republican state Sen. Sheila Harsdorf of River Falls, who resigned last November to become Wisconsin Agriculture Secretary. Democrat Patty Schachtner captured the seat in a heavily Republican district about eight weeks later. Fitzgerald says the special election resulted in no military ballots being counted, and insists it's because of tight timelines and lack of information about the contest.
Another person who spoke in favor of the bill was William Richardson of Middleton. He says voters need predictable election dates.
"Most people can remember there's an April election and there's a November election, and as soon as you start throwing in an election on May 29 or June 5, people are not geared to that," Richardson says.
After Richardson spoke, a steady stream of opponents lined up to testify. They included Kathleen Finnerty of Sturgeon Bay – she's chair of the Door County Democratic Party and lives in one of the vacant districts. Finnerty called the situation untenable and accused Republicans of having ulterior motives in putting off special elections, as Democrats have been winning them across the country.
"It couldn't be more transparent as to what is happening here. You're afraid of having a Democrat elected into this position," Finnerty says.
Critics say voters in areas with no lawmaker for months don't have anyone representing them in the legislature. Finnerty pointed out that voters in her district are not represented during debate on this bill.
Democratic state Rep. Fred Kessler of Milwaukee noted that if the measure passes, constituents in the two districts may miss out on representation during another potential major event. He thinks the U.S. Supreme Court will rule later this year, that Wisconsin's legislative district maps were unfairly drawn in 2011 to favor Republicans. It could mean lawmakers would reconvene this summer to redraw the maps – and not everyone would be at the table.
"Those voters are going to be deprived of their voice to be heard in a redistricting special session and I think that's absolutely important," Kessler says.
The full legislature is scheduled to vote on the bill, in an extraordinary session next Wednesday.