What's got you scratching your head about Milwaukee and the region? Bubbler Talk is a series that puts your curiosity front and center.
How West Allis Got Its Name
This Bubbler Talk explores how West Allis, Wis., got its name.
Lauren Sigfusson
The forge shop at Allis-Chalmers, circa 1920.
Courtesy of West Allis Historical Society
Have you ever wondered about the stories behind the names of some buildings and streets and even cities you encounter?
A lot of you have written to Bubbler Talk asking about the origins of West Allis. Whether there was ever an east, north or south Allis. And why the city is called West Allis if there is, in fact, no Allis to be west of.
Devan Gracyalny is the president of the West Allis Historical Society. Around 1900, he says the Milwaukee business E.P Allis and Company merged with Chicago-based Frasier-Chalmers Company, Gates Iron Works and Dickson Manufacturing Company to create Allis-Chalmers. The manufacturing company bought a 100 acre lot located at around 70th Street and Greenfield Avenue in West Allis.
"They built just a gigantic factory. Everybody called it the Allis plant because a lot of the workers came from that east side plant in Milwaukee. Soon, different suppliers were bringing stuff to the two different plants because they were still running that one on the east side of Milwaukee and quite often the trains or motor coaches would go there and they'd say, 'Oh no, that goes to the west Allis plant,' " Gracyalny says.
Gracyalny says that's how West Allis got its name. The city and the facility were west of the former south side Milwaukee plant. Now truth be told, Gracyalny says that not everyone was sold on naming the village after the company. Other names were in the running.
"Other ones wanted to name it Honey Creek Settlement or the Village of North Greenfield because we did have some references to North Greenfield prior to us organizing and becoming both a village and a city," he explains.
Gracyalny says there was a North Greenfield railroad station and a North Greenfield post office. And he says that people would get letters from the east coast addressed to North Greenfield, Wis., and that post office is where they would show up.
When it comes to Honey Creek Settlement, that was the name given to the area by a group of people who settled there in the 1830s. It was called Honey Creek because there was a creek lined with fruit trees where honeybees made there home.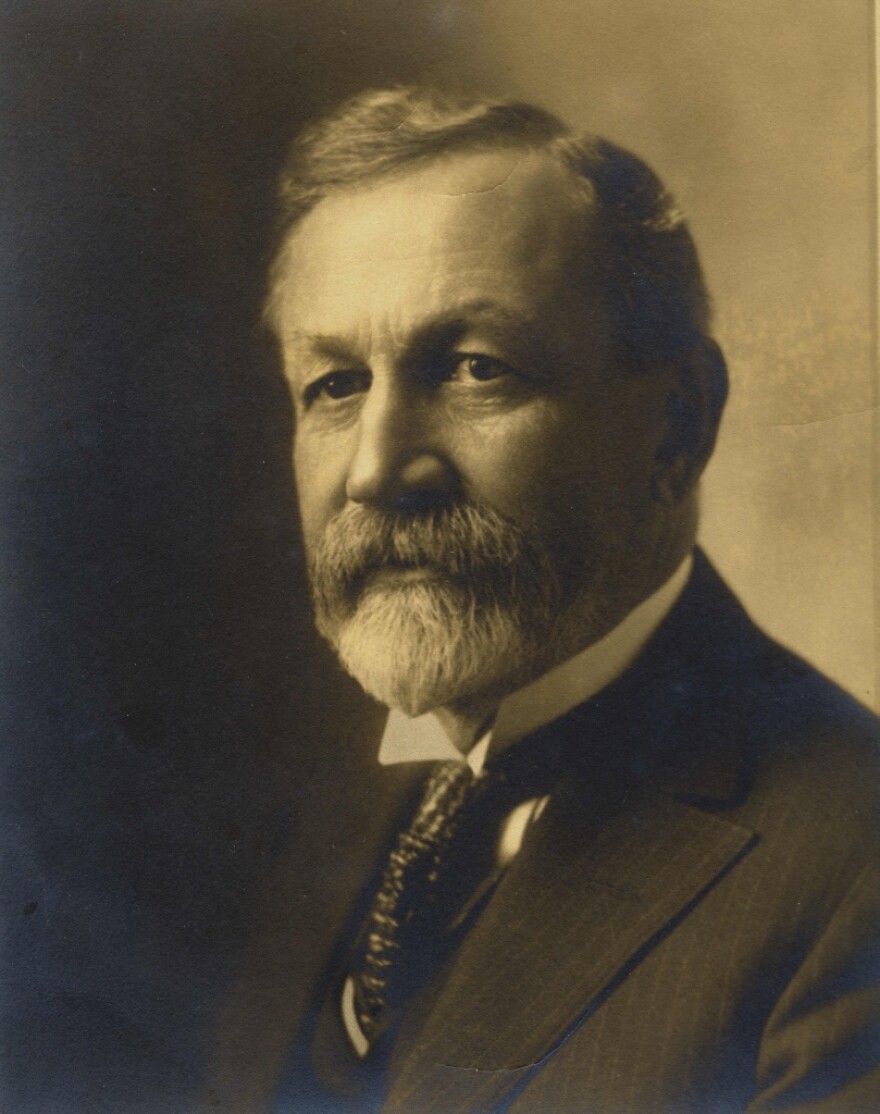 All of this leads to the question: Why did they go with West Allis in the end?
Gracyalny says, of course, there's a bit of scandal involved. Originally, he says there was a meeting set for 8 p.m. to vote on the name.
"A bunch of the supporters for the West Allis contingent got there a little bit early and it is purported that they voted on it at five minutes to 8 p.m. Then at 8 when the rest of the contingent showed up they told them, 'Too late, we've already voted. The village is going to be called West Allis,' " Gracyalny says.
In the 1980s, Allis-Chalmers began to struggle as the economy changed. Over the next two decades the company sold off many of its businesses, and the remaining businesses were divested in 1998. The Milwaukee-area offices closed the following year.
While not many kids these days know the history of Allis-Chalmers, Gracyalny says it'll forever live on in the name of West Allis.
Have a question you'd like WUWM to answer? Submit your query below.
_