Great Lakes States & Provinces Consider Waukesha's Request to Tap Into Lake Michigan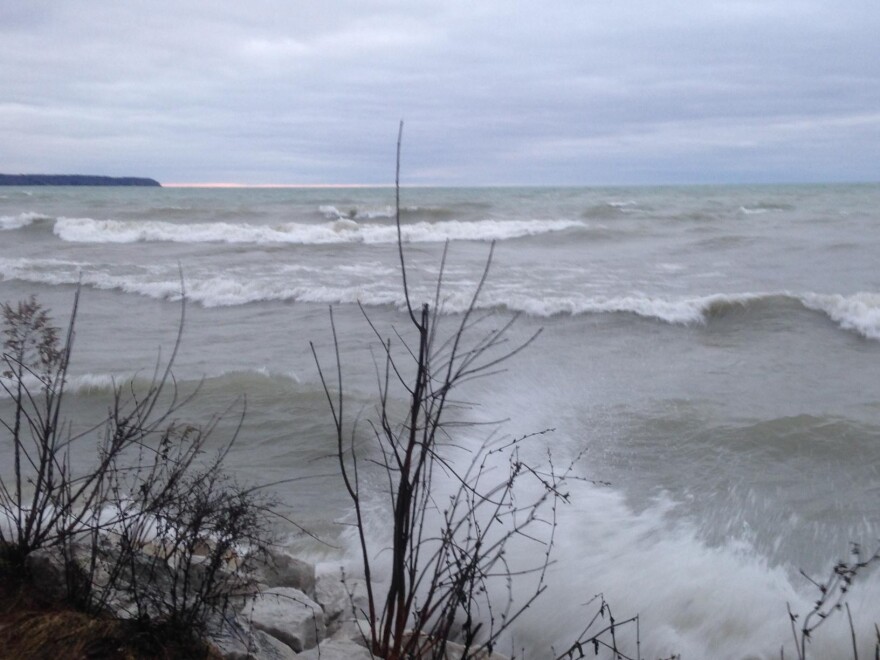 Waukesha has been working toward this moment for over a decade. On Thursday morning, Wisconsin's Department of Natural Resources forwarded Waukesha's application to draw drinking water from Lake Michigan to the remaining Great Lakes states and Canadian provinces.
There are two Great Lakes entities – with very long names - involved in the vetting process: Great Lakes - St. Lawrence River Water Resources Regional Body, which includes states and Canadian provinces that border the lakes; and the Great Lakes-St. Lawrence River Basin Water Resources Council, which represents states only.
Both gathered, virtually, for an online webinar briefing Thursday afternoon.
Jim Zehringer represents Ohio and chaired the session reviewed the ground rules. "No comments offered at this time on the substance of that proposal will be included in the review of the application," he said.
Nevertheless, Lyman Welch slipped in his view. He represents the Alliance for the Great Lakes and doesn't think Waukesha's application meets the stringent requirements of the Great Lakes Compact.
It only allows communities outside the basin to apply for its water if they can prove they have no better, sustainable solution.
In Waukesha's case, the city's underground supply is shrinking and increasingly contaminated, and Waukesha is located in a county that straddles the Great Lakes basin.
Welch worries that the review process will fail to dig deep enough and allow adequate public input.
"It is our understanding that the proposed budget is based on a process where the regional body and the compact council will not perform an independent technical review of Waukesha's proposal and will only hold a single combined public hearing in Wisconsin. This limited review process will prevent full consideration of this precedent-setting proposal," Welch said.
Precedent-setting because Waukesha is the first community outside the Great Lakes basin to apply for its water since the Great Lakes Compact came to life.
In the Compact Council's single action item Thursday, members approved a budget of $261,000 for the review process and announced a public hearing. It will take place February 18 at Carroll University in Waukesha.
The City will cover the budgeted amount. Water Utility head Dan Duchniak says Waukesha has already expended over $5 million throughout its 10-year application process.
He says it included more than 100 public meetings.
"We welcome the detailed review of this extensive application, where you will find answers to the points that have been expressed by others or third parties. This is not a choice between protection of the Great Lakes and safe drinking water for our communities. This proposal will accomplish both," Duchniak said.
Starting next Tuesday, January 12 through March 14, the public can comment by regular mail, email or by tapping into a website launched to handle the Great Lakes review process.
The Canadian provinces of Ontario and Quebec will weigh in on the decision, but only the Great Lakes states will have votes.
Nevertheless, Marc Hudon with a Quebec-based agency made a special request. "Although we are far from Waukesha, we remain very much committed to ensure that the process for the Waukesha diversion evaluation is well done," he said. "And also if there was also some money for translation mechanism for the people in Quebec it would be much appreciated."
With, or without translation into French, the Great Lakes Compact Council could issue a final decision as early as May. It will be happen at a public meeting somewhere in Chicago.