Milwaukee Common Council Calls on Fathers, Churches to Help Make '16 a Safer Summer
A coalition of Milwaukee Common Council members has issued a call to action. It wants residents to join civic leaders and police to make this a safer summer for all.
Common Council President Ashanti Hamilton is leading the charge. At City Hall Thursday he said, "We're calling for all hands on deck. This is a call for all hands. All facets of the community."
Hamilton is asking for 500 fathers and 25 churches to work alongside city government, civic leaders, and the police to make the streets in Milwaukee's distressed neighborhoods safe for families. Common Council is partnering with the Milwaukee Fatherhood Initiative to recruit fathers, and father figures, to walk their neighborhoods at night, with the support of the Milwaukee Police Community Prosecution Unit and the Department of Neighborhood Services. At City Hall, the Fatherhood Initiative's Dennis Walton said it's time for dads to get involved.
If we're talking about saving our children, if we're talking about saving our community, and we're talking about men stepping up and being more committed, involved, and responsible in the lives of their children and families in partnership with the elected capacity we have, the leadership that we have in the community, we have to put a call out to fathers to be more responsible, and stand with us, serve with us, protect our communities, and show that we can be a positive force in our community.
Common Council President Hamilton says they're also asking church communities to step up. Hamilton said, "We're calling on at least 25 churches, 25 congregations, 25 pastors to adopt blocks in their particular area where they worship. Where they do their work, to make sure they are a stabilizing force in that neighborhood."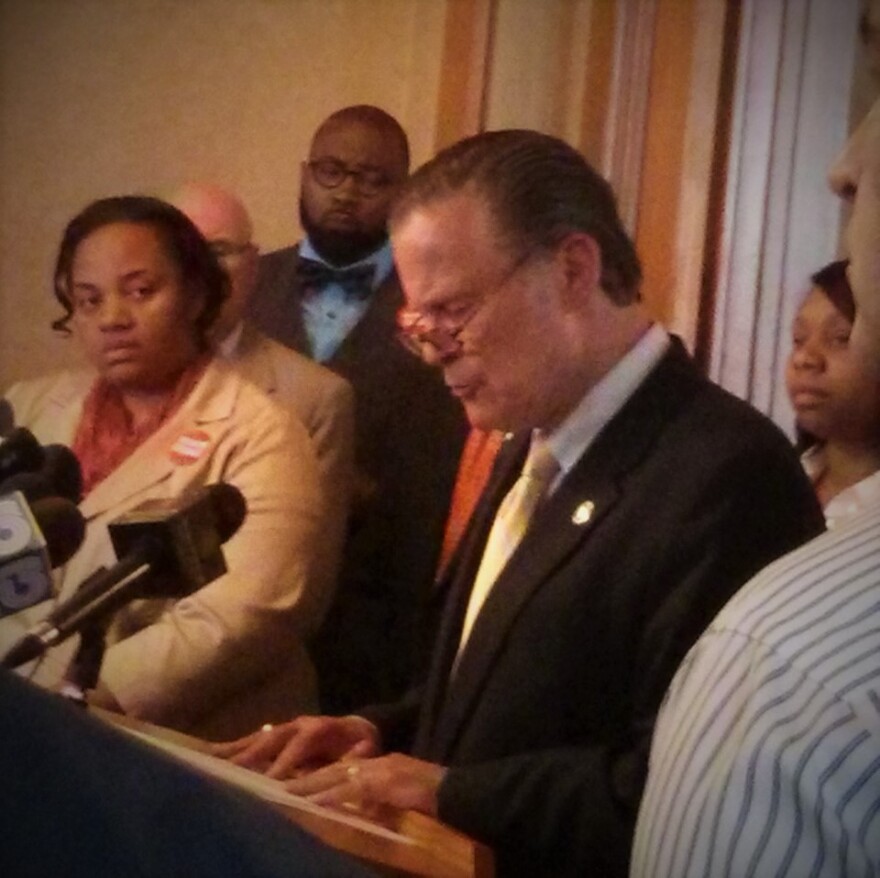 Alderman Bob Donovan, who is the chair of the council's public safety committee, also spoke at the City Hall news conference. He said the city has to prepare for a potential wave of retirements in the police department. Up to 331 officers are eligible for retirement over the next 18 months, and Donovan stressed that officers with 25 year's experience aren't easily or quickly replaced. Donovan, President Hamilton, and nine of their colleagues delivered a letter to Mayor Tom Barrett on Wednesday asking him to include enough money in his proposed 2017 executive budget to address the police staffing issue.
As for getting the community involved, Council President Hamilton says that all starts with a "Safe Summer Kickoff" event on June 17th, the Friday before Father's Day. He hopes 500 fathers will be there.
The goal? Hamilton said, "We believe that the city of Milwaukee can have a better, safer summer than we did last year."