Rhiannon Giddens Channels Diverse Musical Influences In New Album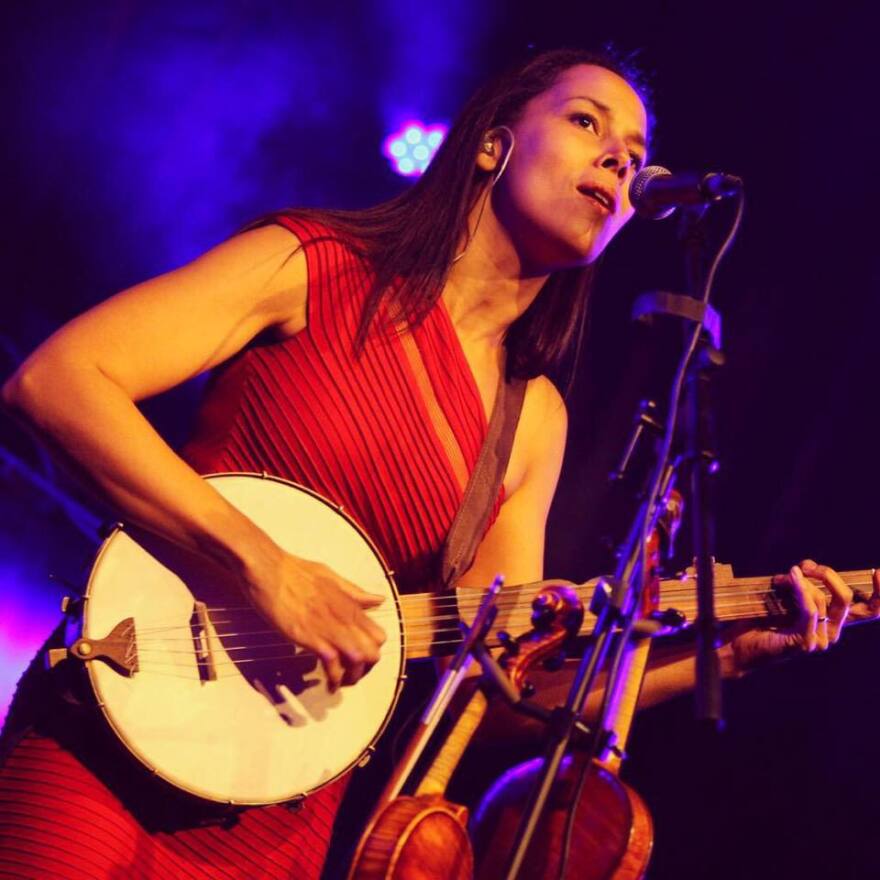 Last year, we spoke with the author of a book about the search for the rarest 78RPM records. One of them is "Last Kind Word Blues," by Geeshie Wiley:
Only a handful of copies of the 1930 record made at Paramount Records in Grafton survive. It should be somewhat easier to get your hands on Rhiannon Giddens' recording of the song, which comes with fewer hisses and pops than the original:
01_last_kind_words__rhiannon_giddens_.mp3
It's the opening track on Giddens' new CD, called "Tomorrow Is My Turn." Giddens - who is known for her singing and fiddle playing with the Carolina Chocolate Drops - will play a Sunday evening show at Turner Hall Ballroom.
While the Carolina Chocolate Drops draw heavily from the African American banjo and folk tradition of the North Carolina Piedmont region, the new album spans influences from R&B to country, to soul. Ahead of her concert, Rhiannon Giddens joined us by phone from the road:
0425b.mp3
Mitch Teich with singer Rhiannon Giddens
Rhiannon Giddens' new CD is called "Tomorrow Is My Turn." She will be playing a Sunday night concert at Turner Hall Ballroom and a Monday night show at the Capitol Theater in Madison.