Can You Teach Students About Grit and Determination Without Talking About It?
Education writer Paul Tough attracted a lot of attention for his 2012 book, How Children Succeed: Grit, Curiosity, and the Hidden Power of Character. In that book, Tough traveled around the country and visited children from a variety of demographic backgrounds, and in a variety of life circumstances to learn the commonalities that led to success.
But even after that exhaustive undertaking, Tough thought part of the equation was still missing. "I was exploring this idea of these 'noncognitive skills' - these character strengths - things like grit, curiosity and conscientiousness and how important they are in the lives of children," he explains, "but what I didn't do is provide a lot of answers to people who are working directly with kids to the question, 'Now that we know this, what do we do?'."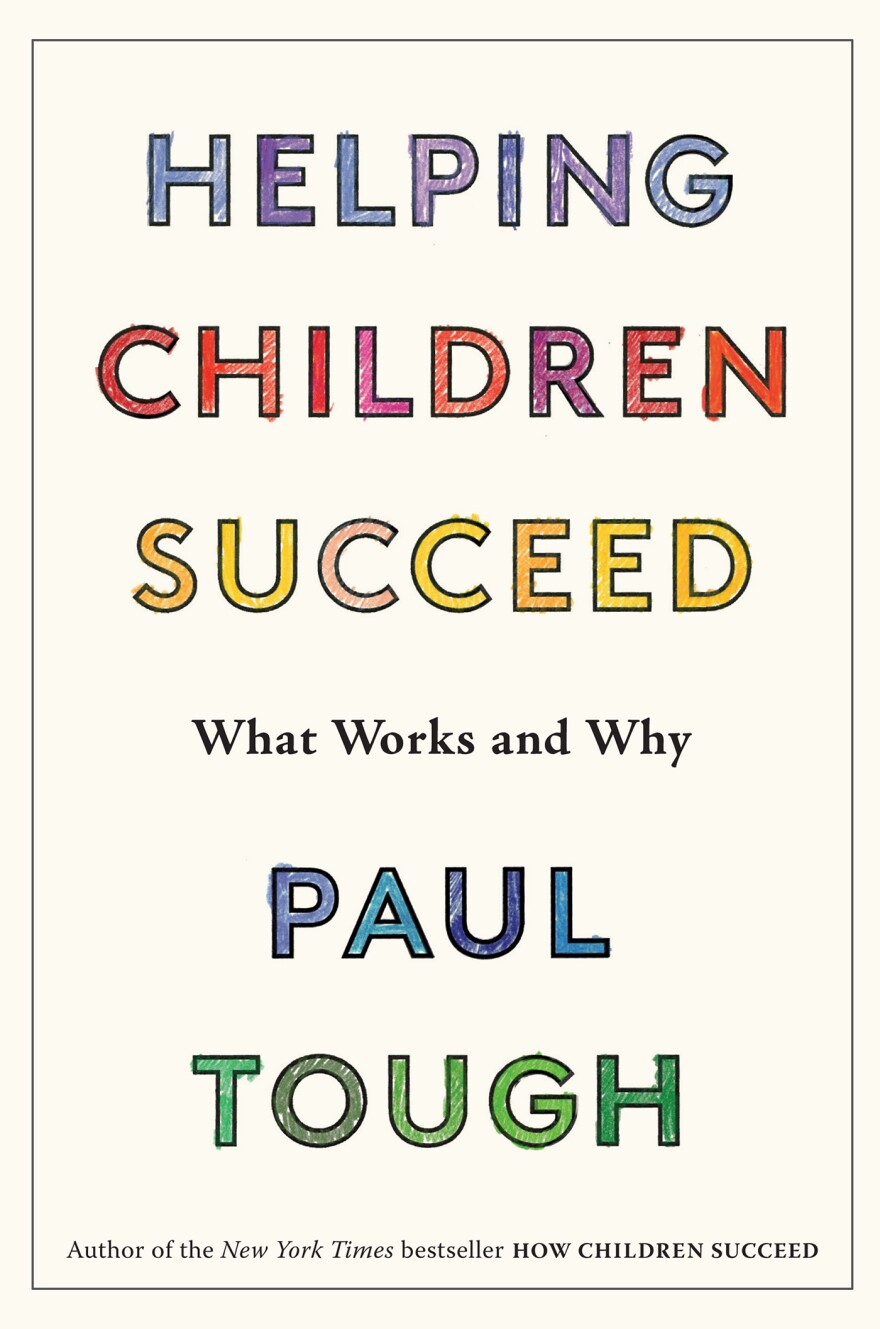 Tough also discovered that a pitfall of finding successful strategies is that what works in one place, with one group of children, may not work as well - or at all - with others.
"It's something that philanthropists struggle with," he says, "and it's something that journalists struggle with." Tough admits he's referring to himself. "[I thought] if we find the perfect program that's going to help every kid, all we have to do is replicate that in every city and every school in the country, and all our problems will be solved." But he says he's learned this work can't always be scaled up like a new piece of technology.
So in his new book, Helping Children Succeed: What Works and Why, Tough went in search of the programs and solutions that can be replicated. And for him that meant looking for solutions that exist in places both inside and outside school. In fact, it was the environment outside school that Tough believes is especially vital.
"Arguably, the environment at home - especially in the first few years of life - is the most important force in the development of children." And sometimes that environment can be fraught - with stressed or overworked parents, and children who he describes as "chronically understimulated."
Tough says lawmakers are often reluctant to pursue policies that involve programs or interventions that play out in a home setting, seeing it as too intrusive. "But," Tough says, "in fact, there are a number of great interventions that don't intrude on that private realm, don't lecture parents about what to do, but instead, give them the kind of support, help, and encouragement that every parent wants and needs.
"And when that is done in a sensitive and effective way, evidence suggests this can have a really transformative effect on paving the way parents think of themselves as parents. And that change has a big effect on how kids do, starting in infancy." He says studies show working with parents at this level can lead to behavioral and physical health improvements in kids, and positive effects on levels of cortisol and other stress hormones in children's bloodstreams.
Once these children reach school, Tough says, they're in a better position to pick up the character skills that are so desired. And it was at that stage that Tough learned another key lesson - that often the teachers doing the best at imparting the skills were the ones who talked about it the least.
Tough cites the story of Elizabeth Spiegel, who coaches a chess team at a New York City middle school. "[She] was doing this fantastic job of helping her students in this noncognitive realm - her mostly low-income, minority students had this amazing amount of grit and perseverance, they could sit at the chess board for hours on end, they would bounce back from disappointment," Tough says. "They just had all these qualities - and yet she never talked about character or grit or self-control or anything else. She just talked about chess."
What that suggested to him, Tough says, was "this understanding that the way kids develop these skills is not through someone lecturing them about those skills. It's through being in an environment where they feel a sense of belonging, a sense of competence, and a sense of growth - where they can see themselves getting better at something through persevering through failure."