'Enemy Of The People': Working In DC As A New York Times Journalist In The Trump Era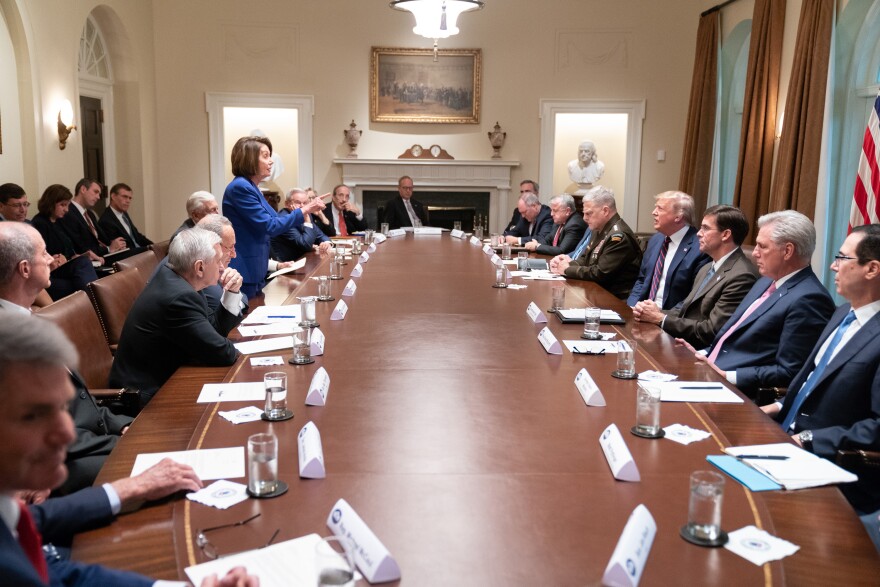 The press has always had a somewhat combative relationship with politicians. But in the last few years, things have felt different. What was once a cold war of sorts, has seemingly turned into an all-out brawl, with the president of the United States leading the charge against the fourth estate, referring to them as "the enemy of the people."
Carl Hulse may know this better than anyone. As a reporter, he's spent more than 30 years covering politics in Washington, D.C., which includes six presidential administrations.
The New York Times reporting is false. They are a true ENEMY OF THE PEOPLE!

— Donald J. Trump (@realDonaldTrump) February 20, 2019
He says he used to consider a day during President Clinton's impeachment the most disorienting experience covering D.C. (Robert Livingston resigned on the House Floor, fighting at the capital, and bombs were dropping in the Middle East). That was, until last week.
"The showdown at the White House between the president and Nancy Pelosi — never seen anything like that before. Mick Mulvaney coming out and pretty much announcing what the Democrats are saying is an impeachable offense. Announcing that the president was going to have the G-7 next year at his own resort — everyone went, 'Well this is a new high, or low,' whichever way you want to do it," says Hulse.
"We've got so much going on every day, you can't really keep up — you've barely absorbed one fact, then you're on to the other."
Compared to previous administrations, Hulse says the Trump presidency has been marked by "disorganized chaos" — that can be difficult to cover as a journalist.
"We've got so much going on every day, you can't really keep up — you've barely absorbed one fact, then you're on to the other. And the president wants that to happen, he wants distractions, he wants everybody moving past the last scandal and outrage, to the next one. So it's very different," he explains.
Hulse was in Milwaukee for an event at the Marquette Law School, where he talked about his new book Confirmation Bias: Inside Washington's War Over the Supreme Court, from Scalia's Death to Justice Kavanaugh. He says the politicization of the Supreme Court has become a divisive issue among both voters and politicians.
"Politics are so polarized and partisan that the courts have become the arbiters of our politics and our policy. So who you get on the courts now and what president nominates and confirms them, has become this huge fight," he says.