Ex Fabula: Black, White & the Church
Ex Fabula is very excited to be joining Marquette University's Mission Week 2017. With the theme of "Black, White and the Call of the Church," this event is a week of study, listening, dialogue, and prayer, "as we seek to become better informed and transformed human beings related to the complicated history and reality of racial justice in contemporary times." On February 8th, Ex Fabula, partners with Project Return - a local nonprofit that assists formerly incarcerated Milwaukeeans in successfully returning and reintegrating into the community. Together, we will host a storytelling event exploring the themes and experiences of race, incarceration, and their impact in our community. This is a free event - however, registration is required.
This week's stories come from two different women and two very different experiences of race. Our first teller is Blanche Brown, a former Ex Fabula Fellow who shared a powerful piece at an April 2016 Fellowship event with Greater Together. Just as some people remember exactly where they were when they heard the news of JFK being shot, when the OJ verdict came in, or when the Towers fell; Blanche remembers the day that Trayvon Martin's killer was found not guilty. Listen to hear Blanche's story of rage, sorrow, and healing through action.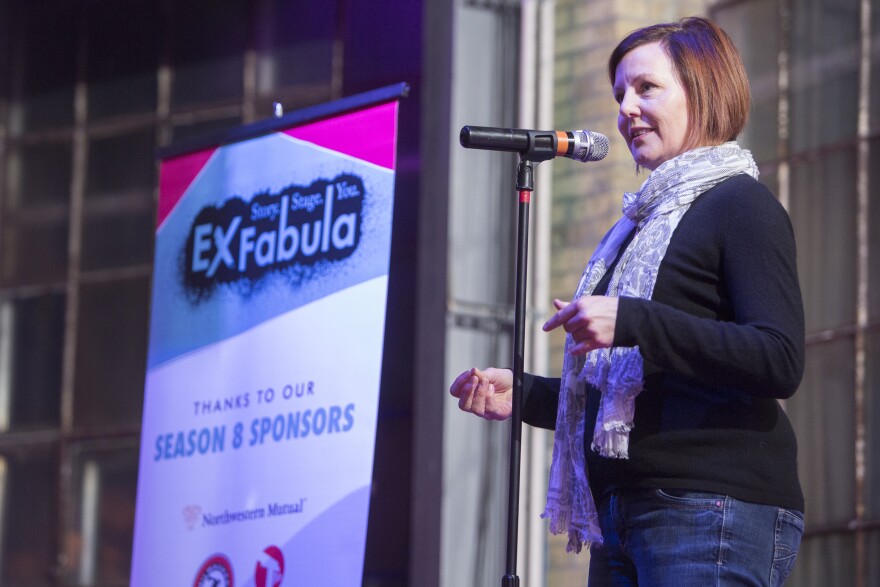 Our next storyteller is Karen Seeliger, a current Ex Fabula Fellow who took the stage in November for our "It's Complicated" StorySlam. Karen grew up in progressive Madison, in the 60s. She had always prided herself on her progressive roots and outlook on life. She'd never had an issue with people of different regions, religions, or races. However, after a late-night talk with a stranger, Karen realized that the one thing she had never examined was how privileged her upbringing was. Listen here to learn more:
Want to get involved with Ex Fabula? We have a Volunteer Orientation coming up on Tuesday, Feb. 7th. Remember, Ex Fabula is all about Stage. Story. You.