WUWM's Chuck Quirmbach reports on innovation in southeastern Wisconsin.
Venture Capitalists Say Milwaukee Market Improving, But Could Be Better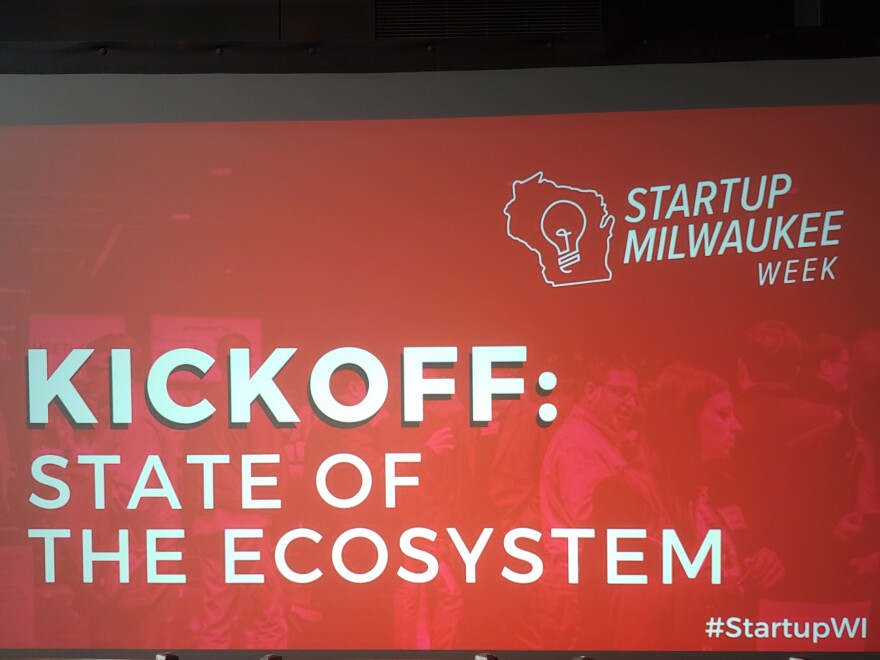 Startup businesses often need private financial help called venture capital to get going and grow. Milwaukee doesn't draw the investor dollars that Chicago, the Twin Cities and other parts of the country do. But some venture capitalists say the scene is improving here.
Tony Olivito is a partner at Comeback Capital, a Chicago-based firm that's invested in four Milwaukee companies within the last year. He says that's nearly one-third of Comeback's Midwest investments during that time. Olivito says the Milwaukee area has a solid, multi-faceted base of support for startups.
"You have early stage from companies like Gener8tor and gBETA. You have the universities. It's a place where people want to live. It attracts people because of the quality of life and cost of living," Olivito told WUWM.
Olivito hopes more local established companies begin to back startups.
Dan Voell, a local investor with Forward Capital Fund, says there's city and state support in the Milwaukee area that didn't exist a decade ago, including more seed money and growth accelerator funds.
But Voell says there's a gap at the next level, called series A. That's a company's first serious round of venture capital financing, often involving $10-15 million.
"The possibility of a startup to go from scratch to getting that $10 million raise, the probability is very low. And when we do get those, we end up losing [the startups] because they start looking elsewhere for capital, and they might follow that capital out of the state," Voell said.
A new Madison-based firm, NV-NG Investment Advisors, says it might be able to fill that gap statewide. Company co-founder Carrie Thome left the huge Wisconsin Alumni Research Foundation earlier this year. She's now trying to create a privately-funded pooled investment called a fund of funds. Thome's reaching out to family foundations, and corporations not usually into helping startups. Her pitch to them?
"It would be a diversification play, I suppose. You getting a private asset versus a publicly-traded asset. It also has an element of wanting to invest back into your community," Thome said.
While the investment world works out the financing, Milwaukee Mayor Tom Barrett has a non-monetary plan for growing the local startup scene: simply tell the story.
"We have to strut our stuff. Shine a light on what we're doing here because clearly, we have the talent here," Barrett told WUWM.
Barrett and the investors spoke Monday at an event kicking off a series of gatherings for this year's Startup Milwaukee Week.
Support is provided by Dr. Lawrence and Mrs. Hannah Goodman for Innovation reporting.
Do you have a question about innovation in Wisconsin that you'd like WUWM's Chuck Quirmbach to explore? Submit it below.
_