WUWM's Susan Bence reports on Wisconsin environmental issues.
Foxconn Can Tap Into Lake Michigan Water, Wisconsin Judge Says
A judge recently ruled in favor of Racine's request to divert millions of gallons of water from Lake Michigan for Foxconn Technology Group.
On Tuesday, the environmental groups that challenged the diversion issued a statement.
Racine had long argued that it was equipped to deliver the water and believed the diversion would be allowed by the Great Lakes Compact.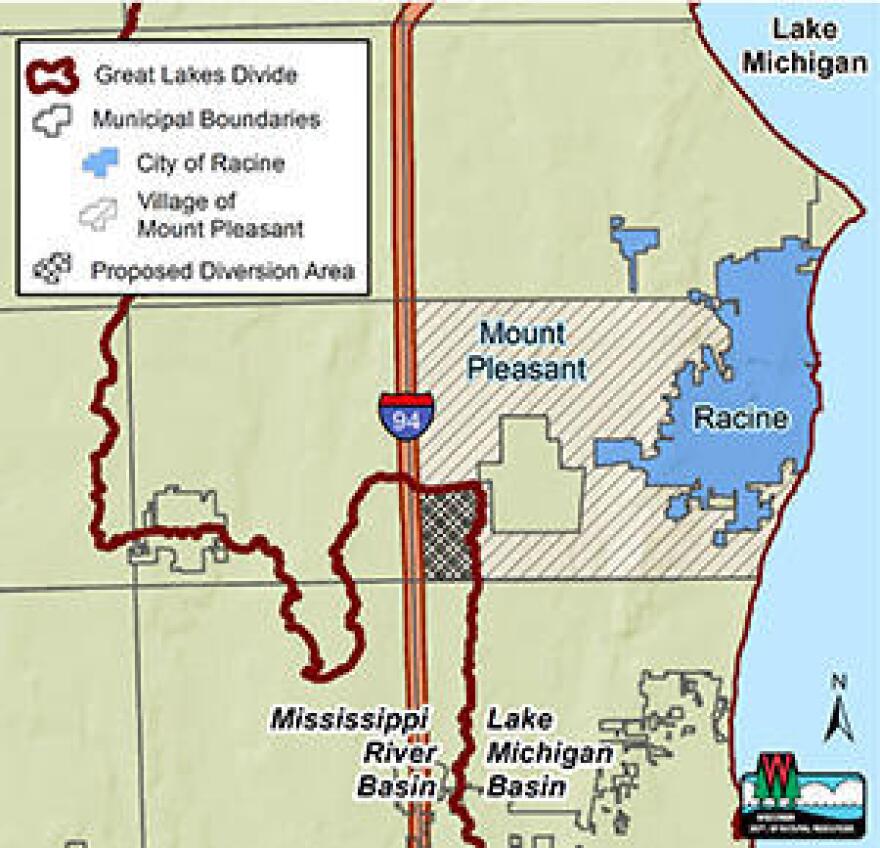 The 2008 agreement signed by all eight Great Lakes governors limits water from being diverted outside the basin to specific circumstances. Foxconn falls under one of them. Its campus is located in Mount Pleasant, which straddles the Great Lakes basin.
Public concerns about the diversion dominated hearings held last year by the Wisconsin DNR.
READ: Foxconn & Water Use: Voices of Concern Dominate Public Hearing
The Wisconsin DNR OK'd the environmental permits Foxconn needed to build its campus, including the water diversion.
READ: Foxconn Clears Major Environmental Hurdles
In May 2018, environmental groups took their concerns to court. They argued that the Great Lakes compact requires that diversions be used for "public water supply purposes" and not a large manufacturing complex.
In the end, state administrative law Judge Brian Hayes ruled the planned diversion is in keeping with compact requirements.