WUWM's Chuck Quirmbach reports on innovation in southeastern Wisconsin.
Wisconsin Researchers Look For Ways To Prevent Dementia
Wisconsin researchers are working on spotting potential dementia symptoms earlier, as well as coming up with possible ways for heading off memory loss.
A 68 year-old Milwaukee man, who we'll identify just by his first name of Santiago, is losing his ability to understand information. This month, he went through a screening with the United Community Center's Al Castro. He asked Santiago to repeat the words in Spanish for ball, flag and tree.
Castro said, "Pelota, bandera, arbol, repeta, por favor." Santiago started his reply by saying a different word than pelota, so Castro had to start again
It's too early to say for sure. But it's possible that Santiago will join the estimated 110,000 Wisconsin adults living with dementia, or one of its forms, Alzheimer's disease.
READ: More Help May Be Heading For Dementia Sufferers
Wisconsin health care experts say don't expect a cure, anytime soon. But some scientists are trying to head off more people from developing dementia through more tests with adults in their 50's.
Dr. Piero Antuono is a professor of neurology and biophysics at the Medical College of Wisconsin. He says these days, more sophisticated imaging and spinal taps can show biological changes in the brain.
"If there is something afoot that is not functioning in the brain, we are able to pick it up by looking at connectivity maps. Just like you would be able to figure out there's something wrong with an orchestra, because somebody was not keeping the same tune of the other orchestra players," he said.
Antuono says test results need more study and confirmation, and says a negative initial result doesn't mean someone will definitely develop dementia.
READ: Research & Resources Are Needed For Latinos & African-Americans Suffering From Alzheimer's
"It could be some of us have better brain reserves, meaning better-trained brains. We have better brains from a biological point of view that can stave off the disease longer, until something else catches us, when we are 70, 80, 90," Antuono said.
The UW-Madison is also studying brain images of more people in their 50's. Sterling Johnson is a professor in the university's department of medicine. He says there may be help for those who show very early signs of potential dementia but no symptoms.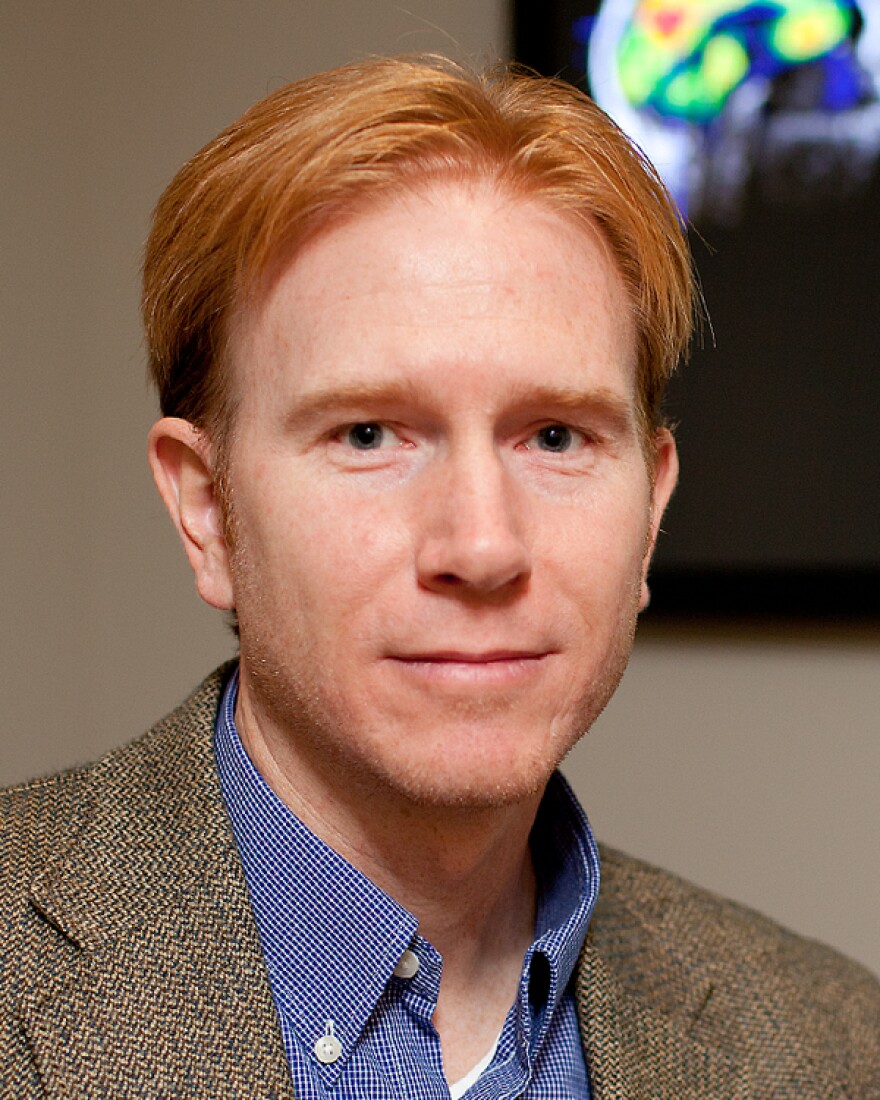 "There may be prevention trials they can go into, and some of these are with experimental drugs. They're not yet available by prescription," Johnson said. "There's other avenues of prevention that investigators are studying here, as well as across the country. Things like exercise and physical activity. Things like improving one's diet, and improving control of your blood pressure and vascular risk factors, are all things that are good for the brain."
Johnson and other researchers say one challenge is how much to tell test participants whose brain scans show potential problems.
"People want to know what's happening in their brain, and knowledge of such things would empower them to make decisions about their future. We're working on research and methodology to make that kind of thing possible," Johnson said, adding that some studies do tell the test volunteers what's been detected.
Another group of Wisconsin researchers is pursuing a different way to tackle dementia — in women.
The lab of Karyn Frick, a UW-Milwaukee psychology professor, tests mice with a so-called stripped-down estrogen compound. Frick says the research aims to provide a safer way to offset estrogen hormone declines in post-menopausal women.
"Estrogens, it turns out, are very, very important to not only the health of reproductive parts of the brain, but also cognitive parts of the brain. Those neurons simply don't function as well in women without relatively high levels of estrogen," she said.
Traditional estrogen replacement can produce harmful side effects like increased risk of heart disease and cancer. Frick says the compound she's working with targets a different set of receptor proteins in the body.
"We're finding that our [main] compound has had very successful effects in terms of enhancing memory in animal models," she said.
Marquette University and Concordia University in Mequon are partnering with UWM. Frick says the National Institutes of Health recently OK'd another three-year grant for the project, as researchers in Wisconsin and other countries try to come up with better ways of preventing or treating dementia.
Do you have a question about innovation in Wisconsin that you'd like WUWM's Chuck Quirmbach to explore? Submit it below.
_