'The First Patient' Follows First-Year Med Students Working With Cadavers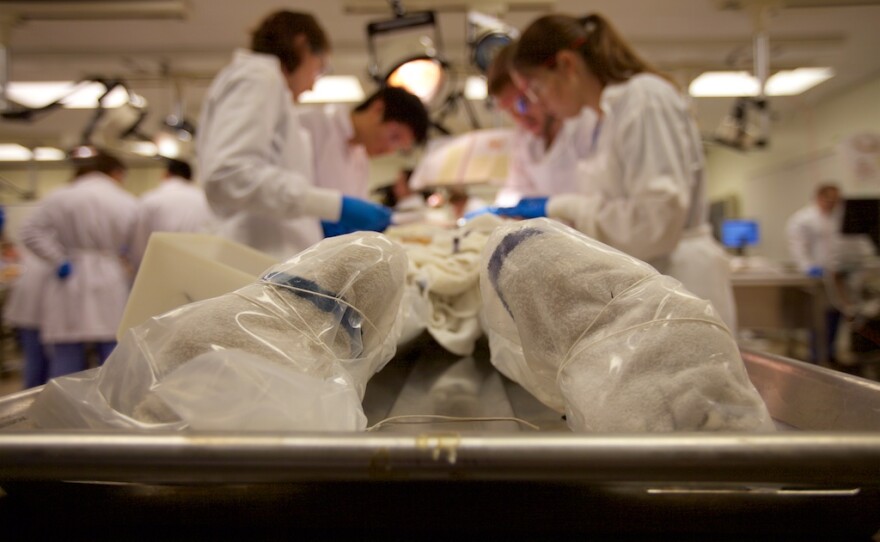 Chip Duncan has made a lot of films under difficult circumstances. The Milwaukee based documentarian and photographer has filmed in Afghanistan, from the top of a melting glacier, and from earthquake-ravaged Haiti. But his most recent documentary, The First Patient, took more than 15 years to make and explores the profound experience of working with the human body.
Duncan and his crew were granted permission to film first year medical students as they dissected human cadavers to learn what all doctors must know: gross anatomy. It's a rite of passage for all medical students but until now has never been filmed for a general audience.
"This is the first film that we've done," Duncan says, "that I actually felt was a spiritual film. It's not religious at all, but you can't watch it and not start asking the bigger questions about where we come from and what are we. What are we?"
The film premiered at the Milwaukee Film Festival.