Chaplain Relfects on Helping Veterans Through Trauma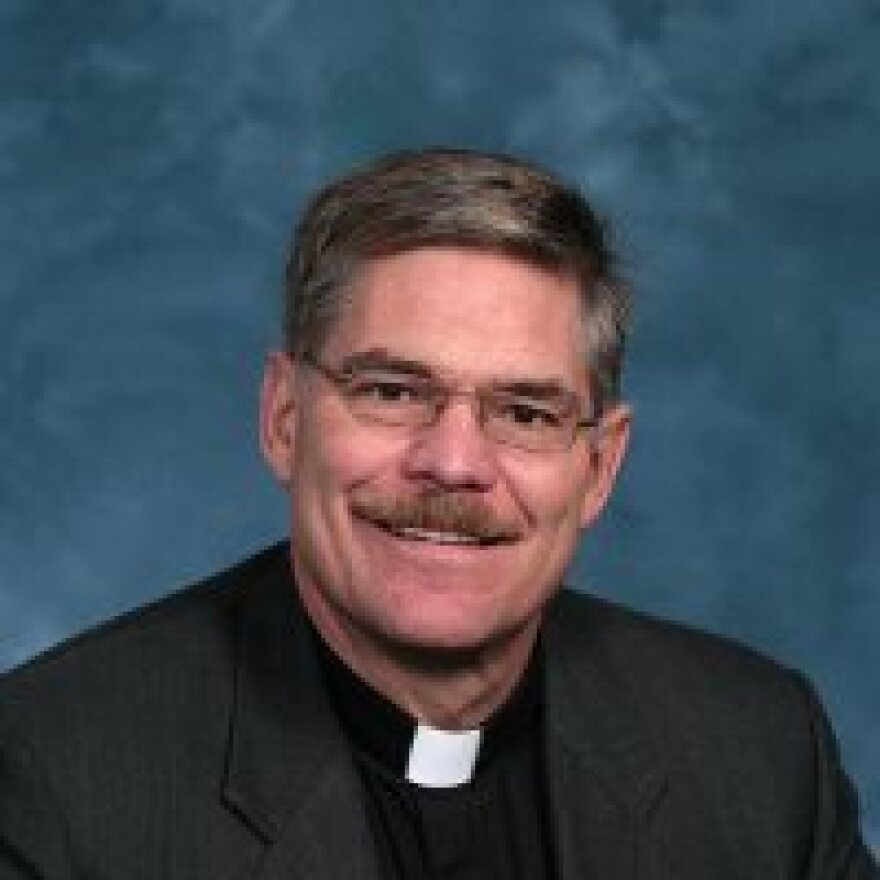 On this Veteran's Day, we introduce you to a former Navy chaplain who counseled thousands of troops over a 22-year-career -- the Rev. John Wohlrabe Jr. of St. Francis.
He retired as a Navy captain in 2009 and is also a retired pastor with The Lutheran Church – Missouri Synod. He deployed most recently in 2005 with a Naval Construction Force. It served in both Iraq and Afghanistan and encountered combat.
Wohlrabe told WUWM's Erin Toner about support he helped provide to soldiers throughout their service, and leading to their lives as veterans.
"They received inoculation briefs before they went, which focused on combat stress. Also setting up combat buddies, battle buddies, that understood if they started to show signs of combat stress while they were in combat," Wohlrabe says.
He says service members were also kept at a base in Kuwait for up to 10 days after their deployment to decompress with members of their unit before heading home.
"I think they felt safe among people who understood, who had been there. And that's also why I went up into Iraq with the troops so that they knew I had been there as well. So they felt safe talking about these things. And also, it's not always enemy fire. Various other things can magnify trauma. Things back home. If somebody got a 'Dear John' letter. Or if they were mistreated for some reason within their command," Wohlrabe says.
He says this type of support system was in stark contrast to what troops in Vietnam experienced while serving and as they transitioned home.
"Often times they were in combat one day and stepping off a plane in the United States the next day. And then they weren't welcomed as heroes. They weren't thanked for what they did. And that really causes a person to wonder whether it was worth it all. And if they saw friends die, or they got wounded in action, they're wondering, 'Why did I do this?'" he says.
Wohlrabe says in his 22-years as a chaplain, service members struggled with common issues.
"If they lost a good friend. That is one of the most traumatic things. When you're in a combat situation, the people that you're with are almost closer than family. And the men and the women that are in those situations are fighting more for those people that they're with, than even the larger cause. The larger cause is important, don't get me wrong. But it's those people that they're serving with. And so when one of those friends dies, that's pretty traumatic. And then the second biggest thing is taking a human life," Wohlrabe says.