Packers Icon Bart Starr Passes Away At Age 85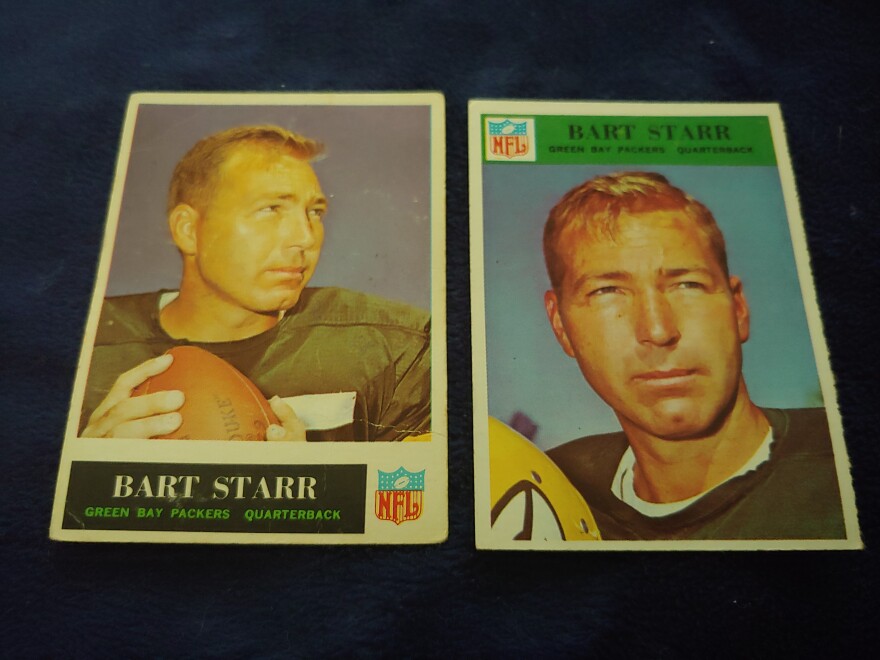 Many pro football fans are mourning the death of one of the sport's icons of the 1960s. Former Green Bay Packers quarterback Bart Starr passed away Sunday at the age of 85.
Starr thrived under the guidance of Packers coach Vince Lombardi, and the team won five NFL titles in the '60s, plus the first two Super Bowls. Perhaps Starr's most famous play was scoring the winning touchdown in the 1967 NFL Championship game against the Dallas Cowboys, a contest known as the Ice Bowl.
Radio announcer Ted Moore called the play: "Starr begins the count, takes the snap. He's got the quarterback sneak and he's in for the touchdown and the Packers are out in front, and the Green Bay Packers are going to be world champions!"
A decade later, Starr was less successful as the Packers coach. But team President Mark Murphy Sunday called Starr "a champion on and off the field."
The Associated Press reports Starr had been in failing health since suffering two strokes and a heart attack in 2014.