UpStart Kitchen Hopes To Boost Milwaukee Food Entrepreneurs
There's a new effort underway to help low and moderate-income food entrepreneurs in Milwaukee. UpStart Kitchen is an incubator kitchen set to open late summer in the Sherman Park neighborhood.
It's a shared, commercial kitchen space for chefs and caterers with dreams of opening or expanding their food businesses. It also has services to help the businesses get off the ground.
One Milwaukee man with a dream of opening his own restaurant is Eric Young. He's a retired air traffic controller.
"Something I'm trying to do with family members is start a soul food kitchen that incorporates cooking from our family history that's been passed down for generations," he says.
Part of what Young hopes to produce includes his favorite dish: "sweet potato pie, with a cup of hot coffee."
But to get that soul food business off the ground, he needs a little help. So, he recently joined other chefs, caterers, and bakers for an UpStart Kitchen information session.
UpStart Kitchen will be a full-service, shared, commercial kitchen that's rented hourly. The facility is currently being built across the street from Parklawn Assembly of God Church in Sherman Park.
Tom Keppeler, executive director of the small nonprofit PRISM Economic Development Corporation that started UpStart, says the program will also provide business assistance to new or expanding restaurants and catering companies.
"We're much more than just a commercial kitchen that folks can rent by the hour," he says. "We want to provide a full gamut of client services and client support through partnerships with other community organizations."
UpStart Kitchen is collaborating with groups like the Wisconsin Women's Business Initiative Corporation and the Marquette Law Clinics. Budding food entrepreneurs will learn about and have access to help on all aspects of running a business — including packaging, financing and marketing. They will also have options for micro-loans and business coaches.
https://www.youtube.com/watch?v=wpO09b4xfyQ
It's modeled after an incubator kitchen in Madison called FEED Kitchens.
While entrepreneurs must rent the kitchen hourly, there will be what's called "priority pricing." People living in ZIP codes with lower incomes will pay less than those living in the suburbs.
The program seeks to jumpstart minority-run businesses, says Pat Jones, kitchen manager at UpStart. She's a longtime caterer who's cutting back her catering business to work at UpStart.
Jones says she wants to be able to provide an example and advice to new entrepreneurs. Something she wishes she had when starting her business.
"I had to climb mountains to get my license, and I've probably spent about $5,000 more than I needed to because I didn't have the support of somebody who built their business from ground zero," she says. "So, we're going to be there to say, 'You don't have to walk 5 miles, you can walk two blocks and turn right.' "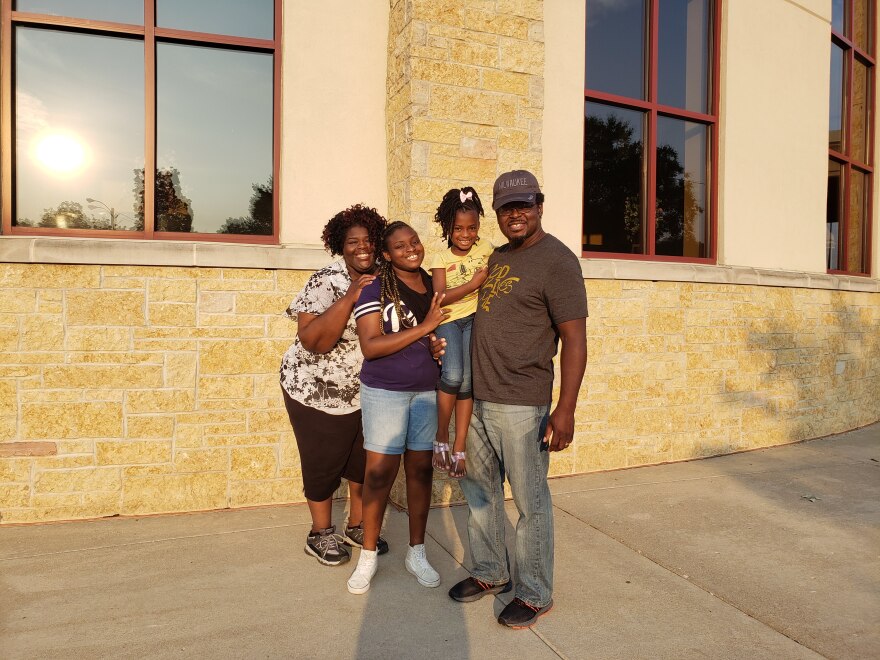 The organizers of UpStart Kitchen also hope to help established businesses.
Johnny Jones runs Taste & See Food Services, where he tries his hand at everything from teriyaki chicken to goulash. After working for decades as a chef, he says he's been catering on his own in recent years. Jones says UpStart seems like it'll help him go further.
"There's a lot of culinary talent in the city," he says. "And a lot of them are doing it out of their homes. For those who want to do it with integrity or just to spread their wings further, it's an awesome opportunity."
Planners say if things go well, you'll see businesses and food products from UpStart Kitchen entrepreneurs popping up in the community within the next six months.