COVID-19 Deaths And Hospitalizations Rise In Wisconsin, Officials Urge Social Distancing And Testing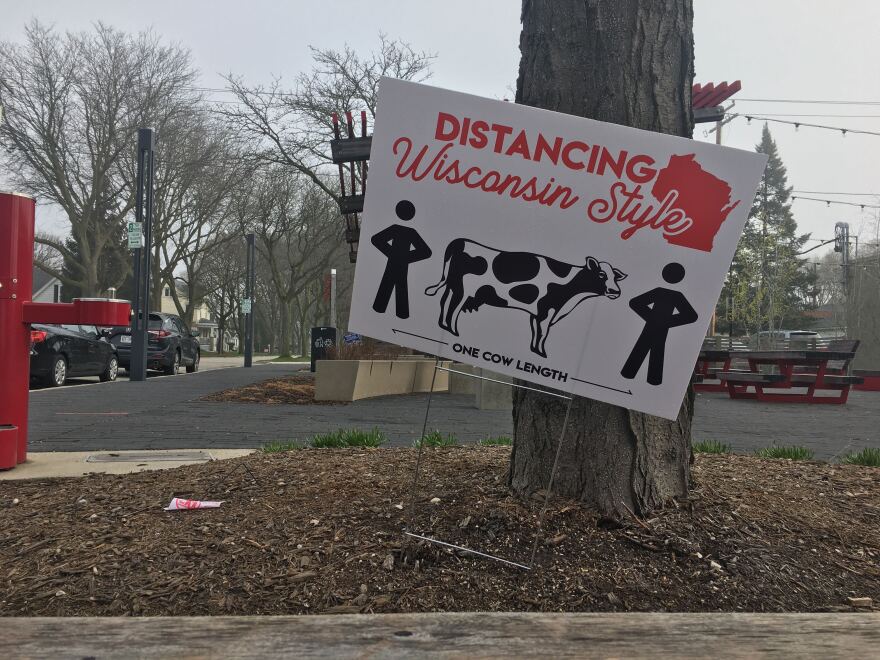 Wisconsin officials reported the largest single-day increase in COVID-19-related deaths on Wednesday. Twenty-two people died, bringing the total to 539 deaths.
Secretary-designee of the Wisconsin Department of Health Services Andrea Palm didn't dwell on the day's death count at a news briefing, but she did acknowledge a recent rise in COVID-19 patients being hospitalized. Still, Palm stuck to positive messaging.
"We also saw for the first time today our numbers of tests go to about 10,000, which is another milestone for us. Our highest day previously was 9,400, 9,500 something like that. So we certainly have done the most tests and so, therefore, the most results in a single day," Palm says.
>>Latest WUWM & NPR Coronavirus Coverage
She says a soon-to-be-unveiled public awareness campaign is designed to expand testing. Its message is simple: "If you need a test, get a test."
Dr. Ryan Westergaard, chief medical officer of the Wisconsin Bureau of Communicable Diseases, reinforced the basics – what's known about how the coronavirus is spread.
"Anytime people are in close contact with each other, there is some risk. And the risk varies from region to region, city to city. It depends on how close the contact is," Westergaard says.
And he underscored the state's advice, "It's close contact, it's frequently touched surfaces and just like there's not one explanation for why the epidemic looks the way [it does], there's really not one thing that can help us prevent it. It's the combination of the things we've talked about," Westergaard said. "Probably the single most important thing is close contact."
Normally, this time of year is replete with opportunities to gather – from graduations to summer sports kickoffs, and community swimming pool openings for the season.
Westergaard, Palm, and Gov. Tony Evers urge residents to consider decisions about participating through a social distancing lens.
The Wisconsin State Fair was canceled on Thursday due to the coronavirus, a call Evers doesn't envy having to make.
"Tens and tens and tens of thousands of people [gather] every single day at the state fair. I've been there 51 consecutive years and there was not a lot of social distancing during those 51 years and I'm guessing there isn't enough space to do a lot of social distancing but ... it's a decision, a very difficult decision that the chairman of the board will be making," Evers says.
Editor's note: A portion of this audio is courtesy of WisconsinEye.
Have a question you'd like WUWM to answer? Submit your query below.
_