Wisconsin Health Officials Distributing Protective Gear To Health Care Workers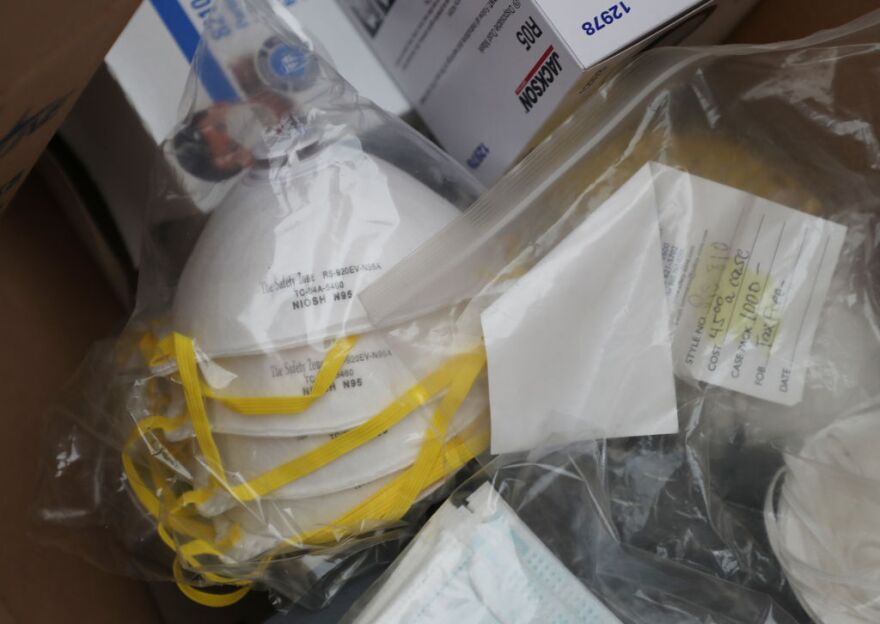 The state health department continues tracking the coronavirus and COVID-19 cases in Wisconsin. After receiving shipments from the national stockpile, officials say they've been busy distributing personal protective gear to health care workers. The update was part of a news briefing Monday.
>>The Latest WUWM & NPR Coronavirus Coverage
>>WUWM Coronavirus Blog: April 6-12
Department of Health Services Secretary-designee Andrea Palm says the state has received two of three shipments of personal protective equipment so far from the national stockpile. She says the items are being distributed to medical professionals.
She says Wisconsin has received these items from the national stockpile:
104,680 N95 masks
260,840 surgical masks
48,168 face shields
140,750 pairs of gloves
While those numbers may seem impressive, Palm says they barely meet the needs of the state's health care system as it prepares for an expected surge in cases in the coming weeks. She says she's encouraged by the outpouring of donations the state has received through a buyback program.
"We have distributed supplies from these sources, including 15,100 N95 respirators [and] 24,200 surgical masks, and these have gone to public safety staff, including police and fire departments as they do their essential work during this pandemic," Palm says.
Palm says there are now 12 active labs operating in Wisconsin, turning up more than 2,400 positive tests so far, and more than 26,000 negative tests.
In Monday's briefing, she encouraged people to visit the department's Resilient Wisconsin webpages to help people cope with stress related to the coronavirus pandemic. Palm says there are sections devoted to helping first responders and health care workers, and those who are mourning loved ones or who've been stricken with COVID-19.